About The National Fiery Foods & Barbecue Show
In 1987, Dave DeWitt, author and chile pepper expert, saw a tabletop display of Old El Paso products at the New Mexico Chile Conference, and the rest is history.
In 1990, Dave and his wife, Mary Jane Wilan, incorporated Sunbelt Shows, Inc. to produce the show, and Mary Jane took on the responsibility for selling exhibitor booth space. Despite some initial skepticism from potential exhibitors, she was highly successful.
The first National Fiery Foods Show was held in 1988 with 47 exhibitors and 500 attendees. Dave and Mary Jane made the decision to go the "Show" route rather than the "Festival" route, and that approach continues today. At the Fiery Foods Show, you'll find spicy and sweet-heat exhibitors, local and national attendees and commercial buyers and distributors from around the world looking for their next product. This is a SERIOUS FOOD SHOW. In 2002, Barbecue was added to increase the depth and breadth of the show.
As the show grew, Dave and Mary Jane moved it from hotel venues to the Albuquerque Convention Center, where it eventually filled the 60,000 square foot Southeast Hall. In 2006, the show moved to a destination venue, Sandia Resort and Casino, and in 2008, Dave's niece, Emily DeWitt-Cisneros, joined Sunbelt Shows as associate producer and sales director.
The appeal of the Show is so broad that it's difficult to pinpoint demographics. Attendees come from all over the country, exhibitors from all over the world. It is estimated that at least a third of all exhibitors sell out of all the products they bring to the show.
Today, the National Fiery Foods & Barbecue Show features 170 exhibitors and attendance of more than 20,000 people over the three days of the show. National and worldwide media including the New York Times and National Geographic have covered the show, and there's always a waiting list for exhibit space.
Each year the Show features:
More than 1,000 different products from the U.S. and around the world for tasting and purchase

Cooking and barbecue demonstrations

Food samples galore

Scovie Award-winning products, recognized as the top Fiery Food Products in the world.

505 Food Fights, a bracket-style culinary competition for charity. Professional cooks and chefs from around the state perform head-to-head creating dishes based on mystery ingredients.
The Fiery Foods Show is located at the beautiful Sandia Resort & Casino in Albuquerque, allowing exhibitors and attendees to stay onsite in one of New Mexico's most fantastic properties. Located in the foothills of the Sandia Mountains, Sandia features a casino, spa, beautiful rooms, golf, and world-class dining.
In 2018, Emily was named president of Sunbelt Shows, Inc.
Dave DeWitt is a food historian and one of the foremost authorities in the world on chile peppers, spices, and spicy foods. After working his way through undergraduate and graduate school as a radio announcer, including a stint at top-rated WRVA Radio in Richmond, VA, Dave moved to New Mexico in 1974.
There, with Wayne Scheiner, he co-wrote and co-hosted the "Captain Space" late-night TV show, which was top-rated in its Saturday midnight time slot on KOAT-TV (1975-76), beating both "Saturday Night Live" and "Star Trek" in the ratings. He later produced and hosted a local country music show on KGGM-TV (now KRQE) called "A Country Affair." Moving on, he specialized in on-camera and voice-over talent and was one of the national voices of GMC Truck.
Dave's interest in chile peppers led to his writing numerous articles on the subject, and in 1984, St. Martin's Press published his book, The Fiery Cuisines, co-authored with Nancy Gerlach.
In 1988, Dave and Nancy approached publisher Robert Spiegel, and the three launched Chile Pepper magazine with a mere 212 subscribers. By 1995, the magazine had surpassed 50,000 subscribers. Chile Pepper magazine led to book projects, including The Whole Chile Pepper Book (Little, Brown, 1990), which sold 120,000 copies.
Dave's best-selling books include The Pepper Garden (gardening guide, 1993), The Hot Sauce Bible (food history/cookbook, 1996), The Chile Pepper Encyclopedia (reference, 1999) The Spicy Food Lover's Bible (food history, cookbook, 2005). He continues to write books about chile peppers and spicy food, including The Complete Chile Pepper Book (gardening guide/cookbook, 2009), co-authored with Dr. Paul Bosland, the renowned chile pepper breeder at New Mexico State University.
Dave also wrote, hosted and co-produced, with the NMSU media arts department, the first video documentary on chile peppers, "Heat Up Your Life." National TV appearances for Dave include "The Martha Stewart Show," "American Journal," Cable News Network, "The Today Show," "Home with Gary Collins," "CBS Sunday Morning," "Mythbusters," "Extreme Conventions" on the Travel Channel, along with numerous Food Network appearances. He has also been featured in The New Yorker, The New York Times, USA Today, American Way, Smithsonian, and approximately 300 newspapers and magazines across the country. Publishers Weekly has dubbed him "a veteran spice-meister." Several years later, Dave received his ultimate accolade from no less than The New York Times that declared him to be "The Pope of Peppers." Dave lives with his wife, Mary Jane Wilan, in the South Valley of Albuquerque, New Mexico, with a Doberman, a Cornish Rex cat, his garden, and his greenhouse.
He is, of course, the founder of the National Fiery Foods & Barbecue Show.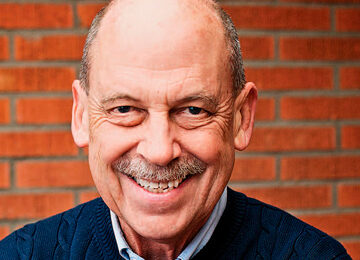 Dave DeWitt is a food historian and one of the foremost authorities in the world on chile peppers, spices, and spicy foods. He has more than 50 published books to his credit. Dave is also the founding producer of the National Fiery Foods & Barbecue Show, the trade/consumer show for the multi-billion dollar Fiery Foods and Barbecue industries, now in its 32nd year. His professional affiliations include: CEO, Sunbelt Shows, Inc.; Founding Board Member, The Chile Pepper Institute, New Mexico State University; Member, Governing Board of Regents, New Mexico Farm and Ranch Heritage Museum, Las Cruces, 1999-2017; Associate Professor, Adjunct Faculty, College of Agricultural, Consumer, and Environmental Sciences, New Mexico State University.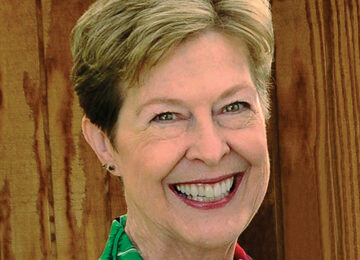 Mary Jane Wilan, Show Producer
Mary Jane Wilan retired from teaching high school to become a show producer and a booth sales person. She did a great job and was instrumental in the early success of the National Fiery Foods & Barbecue Show. She is still one of the three partners who produce the show today.
Emily DeWitt-Cisneros, President
Emily DeWitt-Cisneros started with Sunbelt Shows at the age of 19 after she was honorably discharged from the United States Army. She started with the Florida Fiery Foods Show, then in 2000 moved to Albuquerque, NM to help with the National Fiery Foods Show and Scovie Awards. During that time, she has worked her way up to be President of Sunbelt Shows. She is a wife and mother of 3.