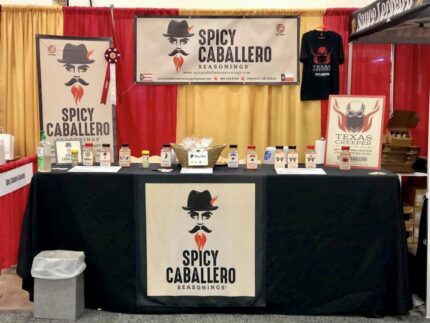 Spicy Caballero Seasonings LLC.
Contact:
Edgardo Rodriguez
Address:
635 Stevenson Dr
Rockwall, TX 75087
Phone:
(469) 929-8704
Email:
spicycaballeroseasonings@gmail.com
Website:
Spicy Caballero is a producer of award winning, all natural craft seasonings and rubs for use in the kitchen, smoker, or grill. We have options for everyone in the family to enjoy, from the chilihead to the most discriminating pallet. Our unique blends will help you create memorable meals with flavor for days!